Cliente
Universidad de La Rioja
Año
2018
La Universidad de la Rioja, junto con Bodegas Vivanco, nos solicitó la creación de la web del Aula Pedro Vivanco de la Cultura del Vino, espacio a través del cual organizan distintas actividades culturales relacionadas con la enología.
Utilizamos una estética elegante en blanco y negro y con mucho protagonismo de la fotografía. La página está pensada para alojar mucho contenido que aumentará progresivamente según vayan realizándose actividades, por lo que necesitaba una organización ordenada y dividida.
________
The University of La Rioja, together with Bodegas Vivanco, asked us to create the website of the Aula Pedro Vivanco de la Cultura del Vino, a space through which they organise different cultural activities related to oenology. We use an elegant aesthetic in black and white and with a great deal of emphasis on photography. The site is designed to accommodate a lot of content that will increase progressively as activities are carried out, so it needed an orderly and divided organization.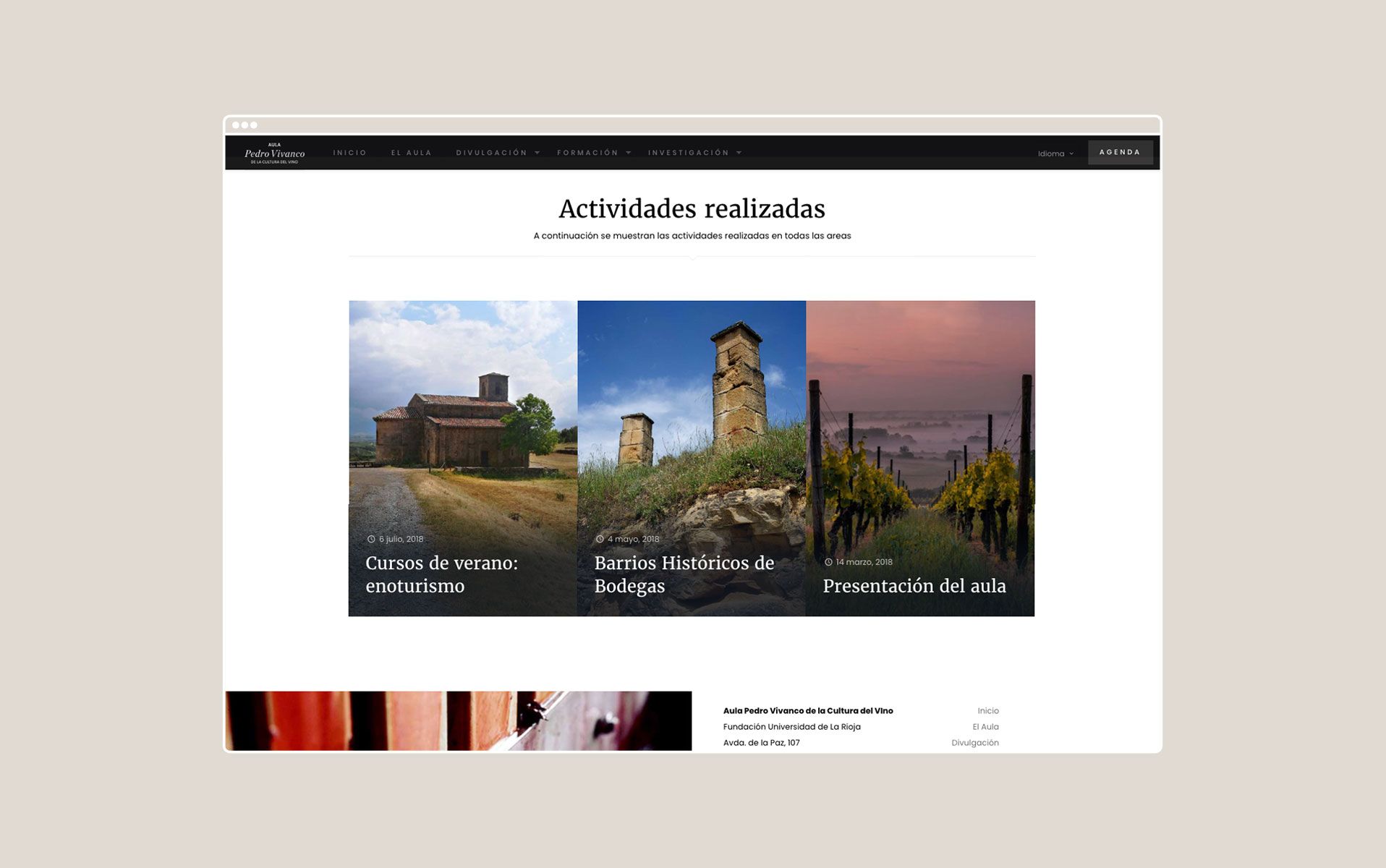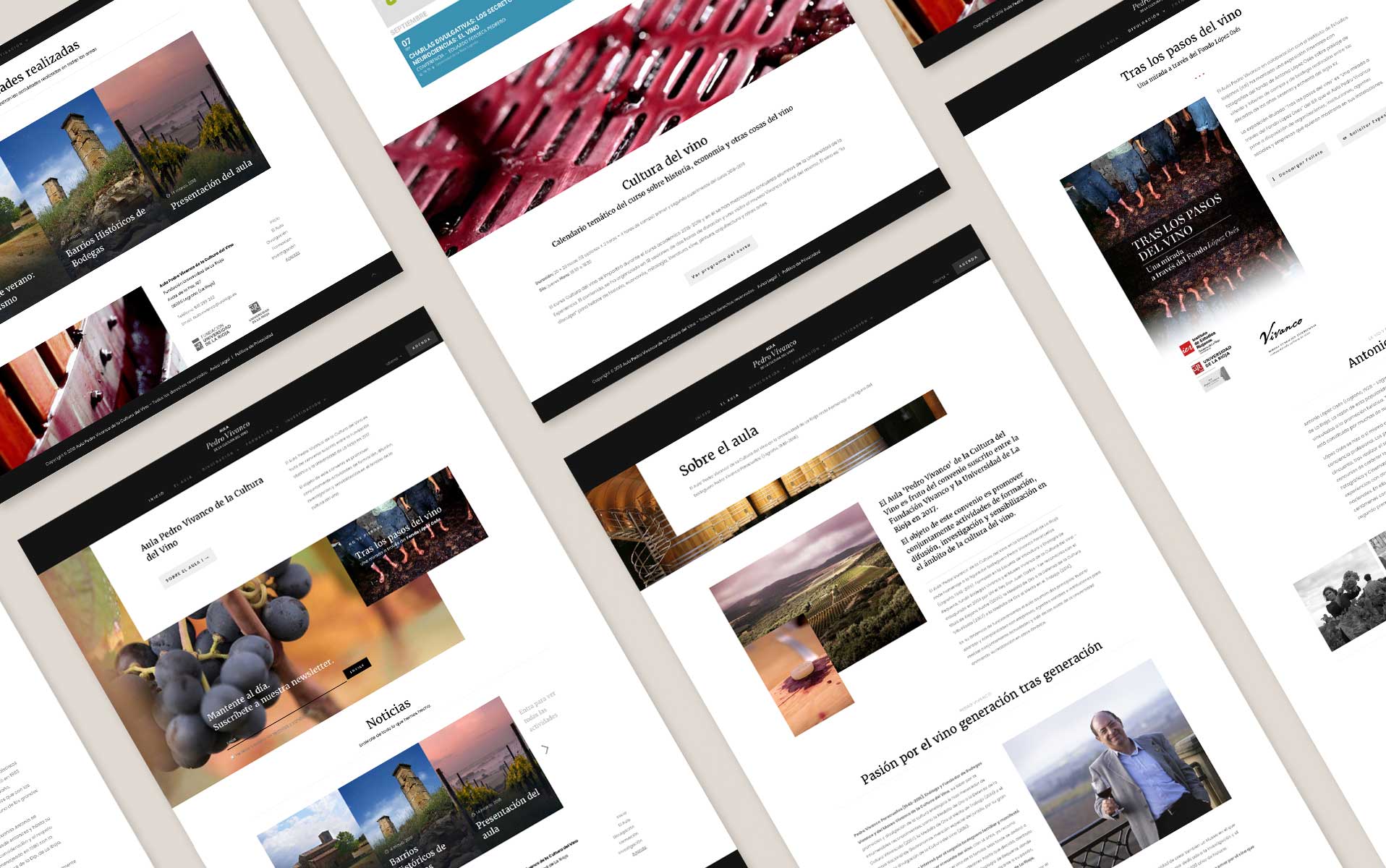 La base del Aula del Vino es la realización de cursos y actividades, por lo que los apartados más importantes en la web son una agenda organizada por categorías y las entradas de blog con presentaciones y material de consulta para los alumnos. Era fundamental que el diseño estuviera bien adaptado a diferentes dispositivos.
________
The basis of the Aula del Vino is the realization of courses and activities, so the most important sections on the web are an agenda organized by categories and blog posts with presentations and reference material for students. It was essential that the design was well adapted to different devices.