Client
Bodegas y Viñedos Rochal
Year
2018-2019
During the last months we have working on the restyling of the wines of Bodegas y Viñedos Rochal. Their image is based on the embroideries of the Sierra de Francia, and these elements had to be the maximum protagonists.
We decided to enhance the embroidery effect using geometric patterns in very cheerful colors and with gradients that simulate the texture of the threads. We added some details in silver stamping to obtain a more careful finish and we combined sans serif typography with a more ornamented one for the name Calixto, in reference to the one used previously.
Calixto Rufete is the most iconic wine of this winery, made from the rufete grape variety, native to the Sierra de Francia region in Salamanca. For it we choose warm and autumn colours, making a nod to the area at that time of year.
Every detail adds.
We have tried to take care of the details on both the front label and the back label. Each of them has motifs inspired by the illustrations on the front.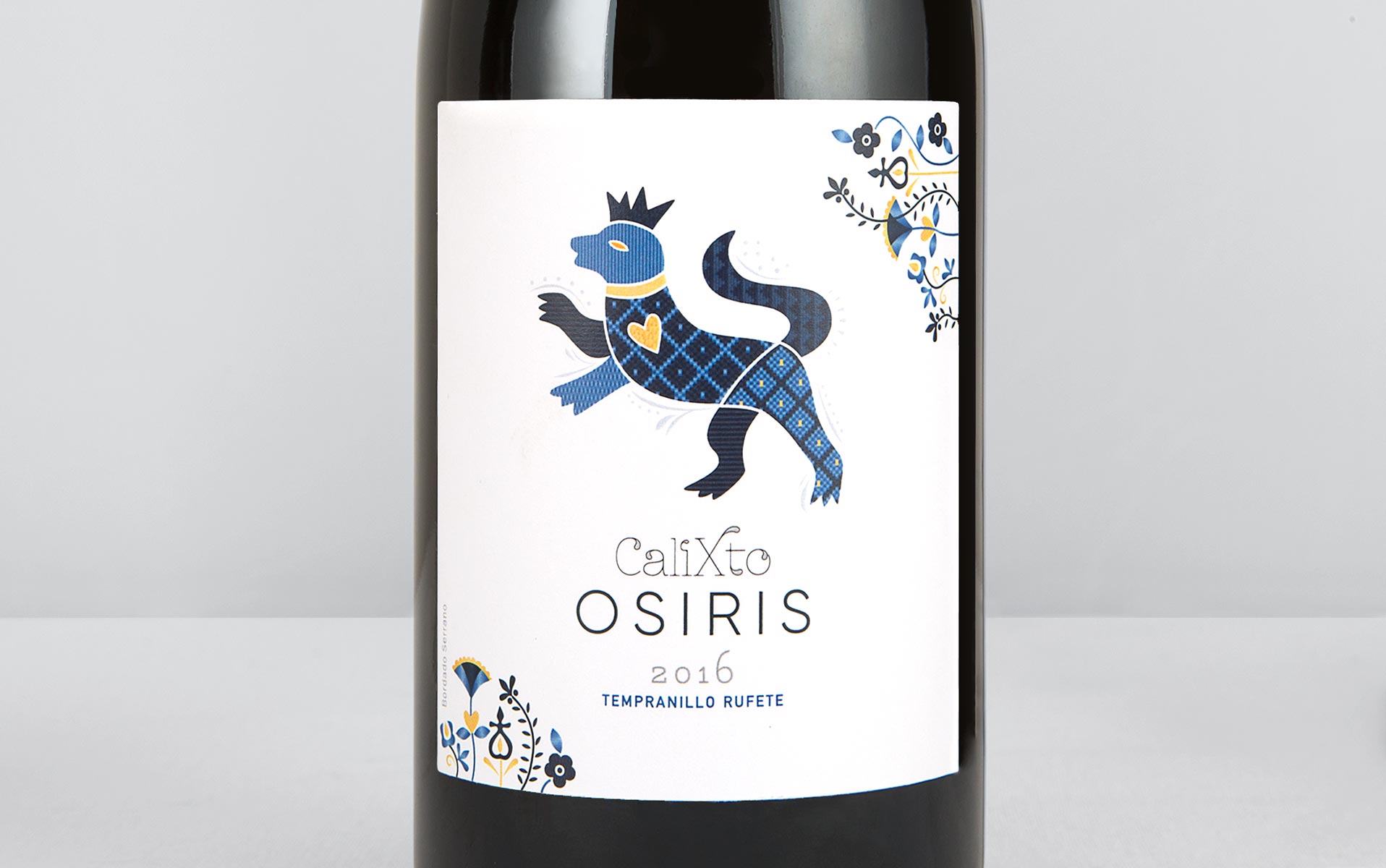 The rest of the labels also feature animals characteristic of the imaginary of the serrano embroidery, and in each of them we use a different colour palette to help identify them.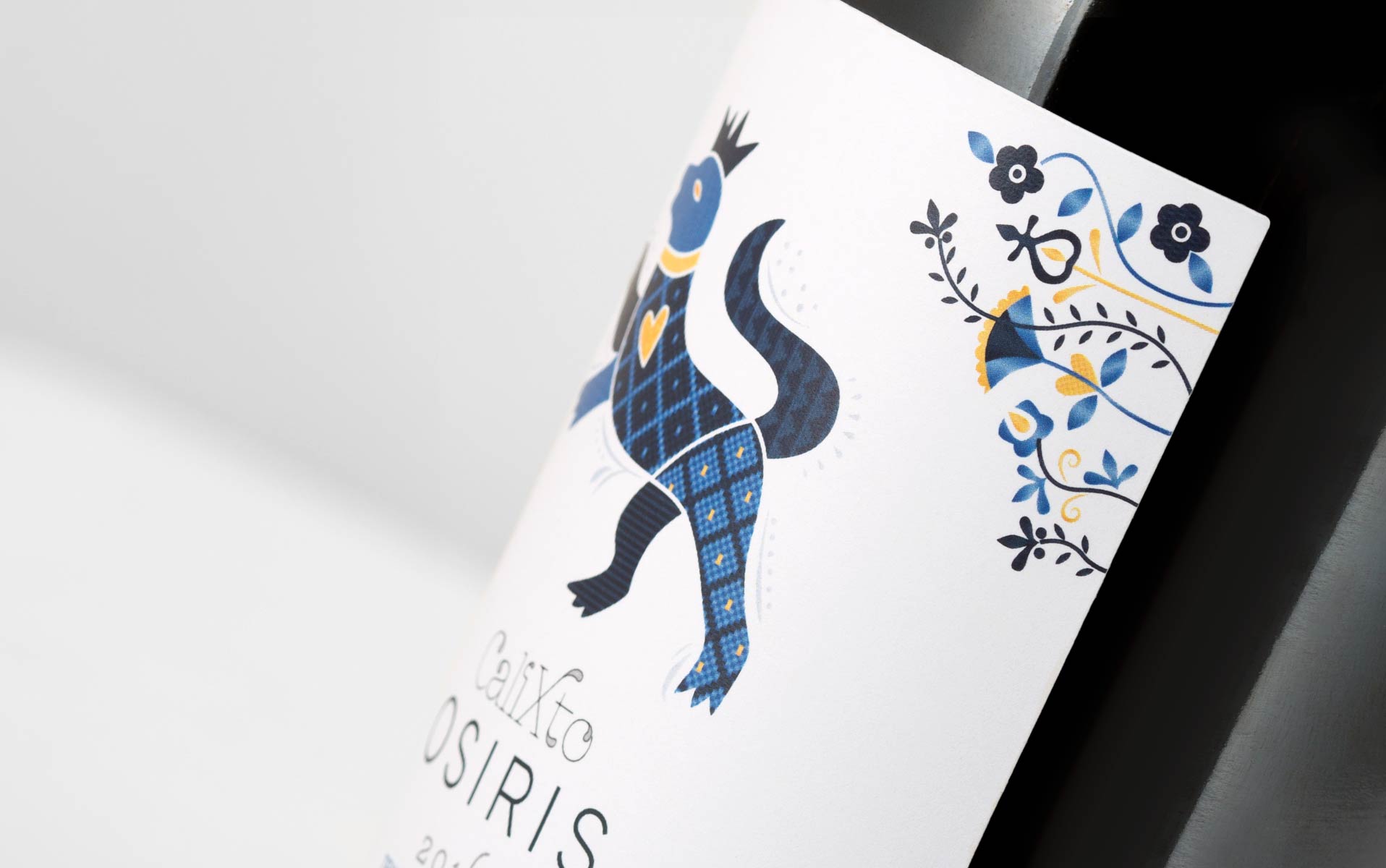 Calixto Nieto, its most special wine, has a cleaner design and a less overloaded decoration than the previous ones.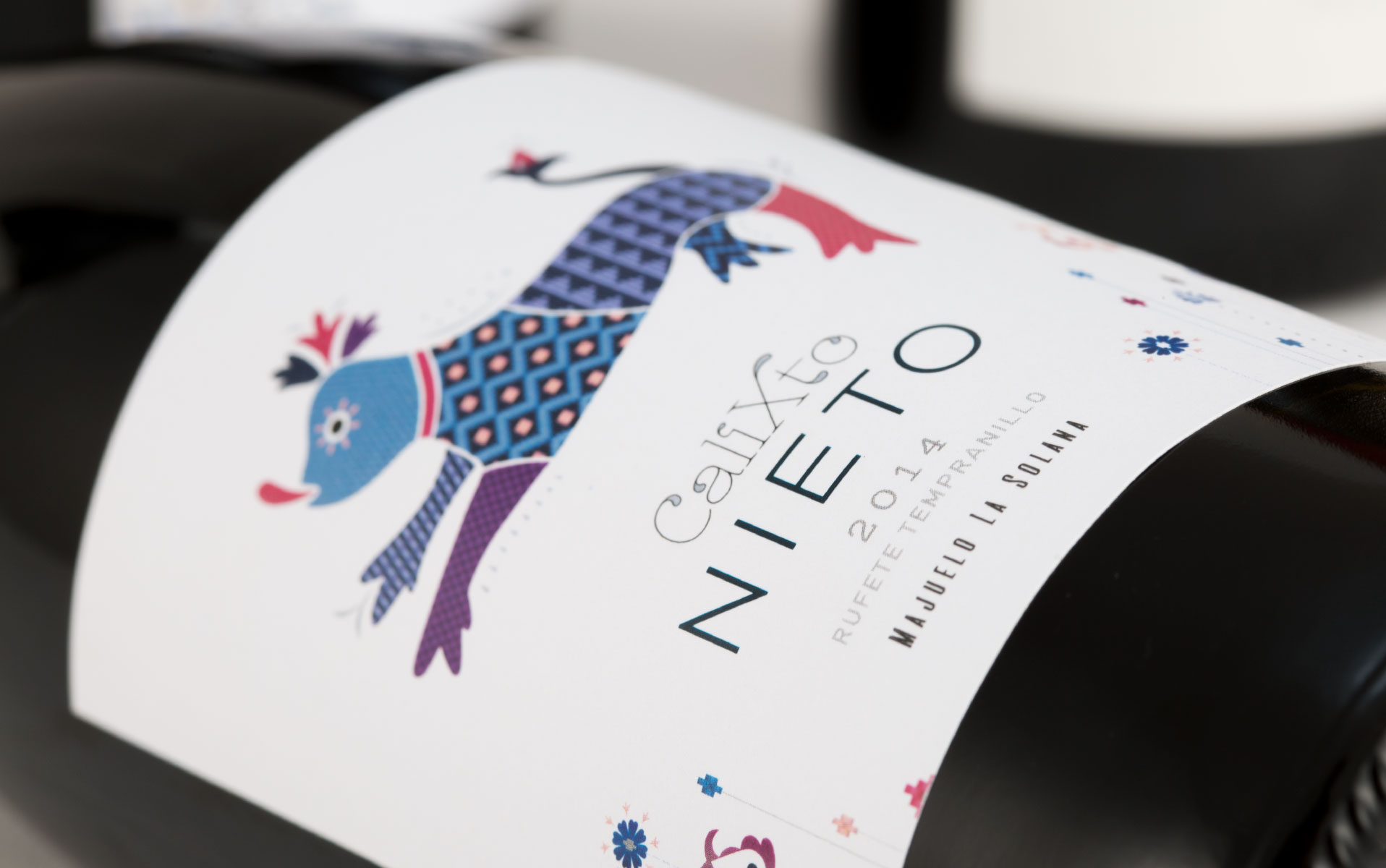 In the last of the four, Calixto Bolosea, we can see the «pájara», another of the characteristic animals of the serrano embroidery. We use a softer colour palette, including some pastel tones and details in silver stamping.